Monster Hunter Rise Title Update - Extrasode 5 2021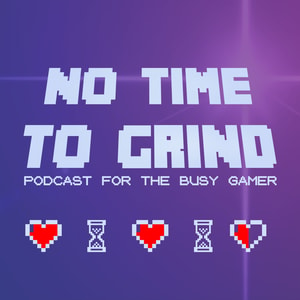 New game gets elder
So we have to formally apologize for our Monster Hunter Rise episode; there are now more Elder Dragons! We talk about MHR and more! Featuring the new Phasmophobia ghost type; Young Michael. Also, yes Yokai and Hantu have been announced.
We venture into Lady Dimitrescu's home playing Resident Evil Village, we return to Stardew Valley, and drop into Fortnite Battle Royale. What the hell is this mixture?
We also discuss the Playstation 5 semiconductor manufacturer change, and how we are progressing with our game of the month, Phoenix Wright: Ace Attorney.
Tell Matt he's a gatekeeping jerk https://twitter.com/Mega_Matt_EX Watch him play Stardew https://twitch.tv/megamattex Check out our website https://notimetogrindpodcast.com Or even our facebook https://www.facebook.com/notimetogrindpodcast And check out our Monster Hunter Rise pronunciation guidehttps://youtu.be/_PGu02oDs8w
Monster Hunter Rise Title Update - Extrasode 5 2021