STAR WARS Jedi Knight: Jedi Academy - No Time To Grind Episode 79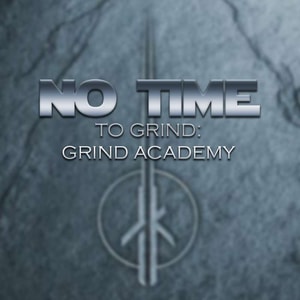 The grind surrounds us and penetrates us; it binds the galaxy together.
Come one, come all, canon or legends, we ask the age old question, "is 'Star Wars: Jedi Knight: Jedi Academy' a game for a busy gamer?" and we join Luke Skywalker, Kyle Katarn, and Max Goof in their adventures a long time ago in a galaxy far, far away. Use force grip on your podcasting device and force heal by forcing yourself to listen to our first episode of the year.
We also go into the great debate of "Who likes the term 'Dark Jedi'?" and establish a nice little head canon for all you nerds. This is the gaming podcast for anyone who wants to revisit jka or check out what to play after Star Wars Jedi: Fallen Order. Enjoy our imperial, I mean, empirical review of this cult classic. Force jump into it!
Useful links are gonna be facebook.com/notimetogrindpodcast and twitch.tv/megamattex and there is a discord in there somewhere.
STAR WARS Jedi Knight: Jedi Academy - No Time To Grind Episode 79
Find out more at http://notimetogrindpodcast.com