Psychonauts - No Time To Grind Episode 85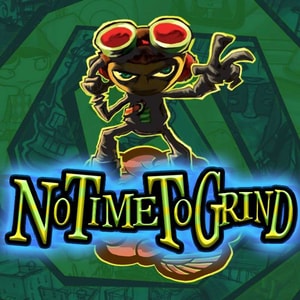 No Time To Mind
Join us on this mind bending episode where we venture into the brainscape of Tim Schafer, in Double Fine's "Jump and Click" Puzzle Platformer Psychonauts. From the "brilliant team" that did Brutal Legend, Day of the Tentacle, Grim Fandango, and more, we set up camp this month in this wacky world.
From the 'boring' intro wish Sasha Nein, past the depths of Linda, all the way to the Meat Circus, we discuss the pros and cons of Psychonauts from the point of view of a busy gamer in 2021. Can this Cult Classic stand the test of time, and is that tested time worth the grind of psychic arrowheads and dealing with the Milkman's poor introduction of invisibility.
Tentatively excited for Psychonauts 2, jump into this podcast like a bull jumps into this painting to find out of Psychonauts is a game for a busy gamer.
As always our socials are: Discord - https://discord.gg/RPekBQ8hK4 Facebook - https://www.facebook.com/NoTimeToGrindPodcast Twitter - https://twitter.com/Mega_Matt_EX Matt's twitch - https://www.twitch.tv/megamattex Adrian's twitch - https://www.twitch.tv/leo_da
Psychonauts - No Time To Grind Episode 85
P.S. Matt is the milkman. His milk is delicious.