Monster Hunter Rise - No Time To Grind Episode 82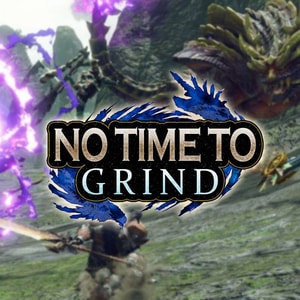 Grinding gems and greatswords on the go!
Michael the bard on the Hunting Horn, Adrian the Anime on the Dual Blades, and Matt the flippy on the Sword and Shield take on the latest entry of Monster Hunter, Monster Hunter: Rise.
Is a switchaxe on the switch better than a lance guarding up on a home console? Is Monster Hunter Rise a game for a busy gamer? Find out in this episode, which has been specially formulated so you can find out and finish by 24:24, and then, if you haven't finished the game, you can bounce at around 33:00.. around then... But yes, we made this episode for busy gamers that can't listen to the whole episode, and for those who don't want the spoilers of the end game monsters.
Otherwise, sit back, relax, and listen to this while you farm those very same endgame bosses in order to get a WEX2/CB1 talisman, and pray you aren't stuck in a bad RNG seed.
Tell matt he's a gatekeeping jerk https://twitter.com/Mega_Matt_EX Watch him play skyrim https://twitch.tv/megamattex Check out our website https://notimetogrindpodcast.com Or even our facebook https://www.facebook.com/notimetogrindpodcast And check out our Monster Hunter Rise pronunciation guidehttps://youtu.be/_PGu02oDs8w
This episode of nttg mhrise mhr is brought to you by our Alatrons at Alatreon: Great Izuchi Arzuros Great Baggi Lagombi Aknosom Tetranadon Kulu-Ya-Ku Barroth Great Wroggi Royal Ludroth Khezu Bishaten Somnacanth Barioth Rathian Tobi-Kadachi Volvidon Basarios Pukei-Pukei Magnamalo Nargacuga Zinogre Anjanath Mizutsune Rathalos Almudron Goss Harag Tigrex Diablos Jyuratados Rakna-Kadaki and Rajang
If you would like to add your name to this list, share us with your friends like we're a MLM and I'll give you a shout out, like Zack Tracy. Hi Zack Tracy!
Monster Hunter Rise - No Time To Grind Episode 82