The boys fight! - April Extrasode 2021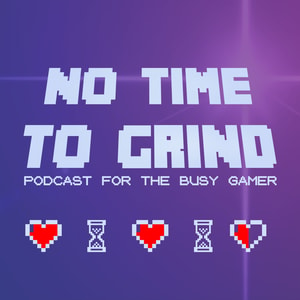 Ready? GO!
In the Monster Hunter Rise extrasode, we discuss what we've been doing between in the month of April, we discuss monster hunter, monster hunter, monster hunter, in fact, we're playing it right now. Matt puts his Omega Ruby Randomizer Nuzlocke to bed, Adrian has been 3D printing Dungeons & Dragons, and Michael played Tekken. Not recently, but he did play it back in the day. Should we cover a plethora of fighting games for 2022? Tekken, Street Fighter, Super Smash Bros, Mortal Kombat, Soul Calibur… does.. does Twisted Metal count? No, it doesn't.
Matt tries to go down a dark path, but doesn't quite get there until the end, so just hang tight.
Anyway, back to Michael, he's been playing Assassin's Creed IV: Black Flag, and discuss the many 'Revelations' haha and changes towards Assassin's Creed Valhalla.
Chuck matt a character to connect to his web https://twitter.com/Mega_Matt_EX Watch him play skyrim https://twitch.tv/megamattex Check out our website https://notimetogrindpodcast.com Or even our facebook https://www.facebook.com/notimetogrindpodcast And maybe a sneaky lil youtube huh https://www.youtube.com/notimetogrind
April Extrasode 2021