Preorder (2021 Shipment) - Extrasode 9 2020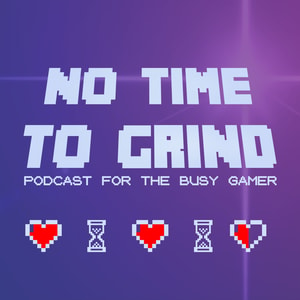 Sad Station 5
This sad episode of No Time To Grind shows the boys stuck in limbo as the PlayStation 5 news dropped, so did their little busy hearts as they were unable to preorder in time.
The boys get into the unlimited possibilities of Port Key Games' Hogwarts Legacy, the surrealism of Final Fantasy XVI, and Monster Hunter Rise.
We talk Super Mario 3D All Stars (64), Legend of Zelda Wind Waker, Dishonored, Age of Mythology, Divinity: Original Sin, and more. Check it out! And check out our facebook on @NoTimeToGrindPodcast.
Extrasode 9 2020
Find out more at http://notimetogrindpodcast.com