Bioshock - No Time To Grind Episode 74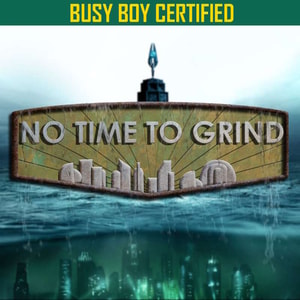 Would you kindly listen to this episode?
Will the circle be unbroken? The busy boys check out how much of a grind Bioshock is. After all these years the critically acclaimed Bioshock has been shadowed by its successor Bioshock Infinite, and the No Time To Grind Gang explain exactly why or why not you should pick up one over the other, or both?
Long time listeners will see the spoiler ahead, this is indeed a busy boy certified game, however tread carefully, we do spoil Bioshock, and give decent warning ahead of time. Be sure to check out our facebook, @notimetogrindpodcast, and rate highly and subscribe! Thanks for listening!
Bioshock - No Time To Grind Episode 74
Find out more at http://notimetogrindpodcast.com