Phasmophobia - No Time To Grind Episode 77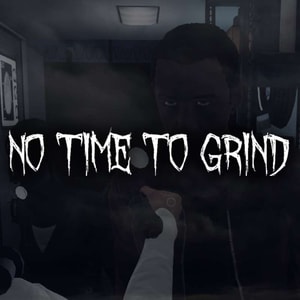 Can you give us a grind?
YOU CAN STOP AT AROUND 15:00 If you are a beautiful busy gamer! This may be a longer episode but it is well worth it! Welcome to DOUBLE DECEMBER! [SFX: Crowd - Cheering]
Phasmophobia is a wonderful puzzling horror game, but it's still cooking, which leaves the busy boys divisive, from going into future hypothetical ghosts, evidence's (y'all got that EMF?), and hunts. Whether the sub objective is dirty water or just getting a temp below 10 degrees, we explore whether or not Phasmophobia is a game for a busy gamer.
We go into our finale for the wonderful yet absolutely messed up year that has been 2020; Dungeons & Dragons 5th Edition. We delve into the games we've been playing alongside Phas, featuring such hits as Hades, Red Dead Redemption Online, and... NHL '16? Alright then.
We then, very quickly, didn't take that long at all, talk about the Game Awards Game of the Year, The Last of Us Part II, and we do genuinely enjoy that game, so check out our episode on it, Ep 72.
I love you, you love me, please share this to your friends, because that would be very nice. Maybe do a good 5/5 star rate? hmm? ty <3
Useful Links: Facebook: @notimetogrindpodcast Twitter: @megamattex Mostly phasmophobia: Twitch.tv/megamattex
Phasmophobia - No Time To Grind Episode 77
Find out more at http://notimetogrindpodcast.com