No Mans Sky - No Time To Grind Episode 32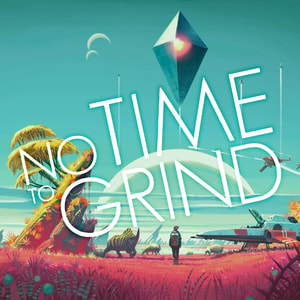 No Mans Sky discussion starts from 16:30
Keep watching the skies. I hope you like talking about Super Smash Bros. Ultimate because we do. Will Luigi make it? Will Alucard and Rathalos get amiibos? Hear our thoughts on King K Rool and the Belmont Twins. Matt breaks the news that his favourite developers Bethesda are being a jerk to people. Adrian feels it necessary to talk about how God of War is Schrödinger's game, both mediocre and amazing. Weird.
No Mans Sky - No Time To Grind Episode 32
The thirty-second episode of No Time To Grind - The podcast for the busy gamer! In this episode we discuss No Mans Sky, gaming news and what we've been up to. Thanks for listening! Our next game is TemplarGFX's Overhaul of Aliens: Colonial Marines!
Find out more at http://notimetogrindpodcast.com