Phoenix Wright: Ace Attorney - No Time To Grind Episode 83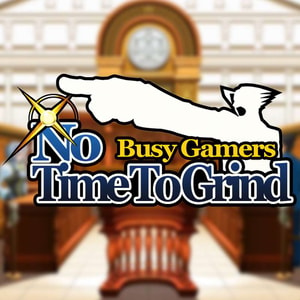 No Testimony To Grind
Ever wondered if this cult classic is worth your busy time in 2021? Find out here!
Objection! The busy boys try out the visual novel and puzzle game, Phoenix Wright, Ace Attorney. The first one. We delve into the differences between the rereleased trilogy, available on PlayStation 4 and Switch, the midway point on Nintendo DS and iOS, and the OG on Game Boy Advance, which I don't think released to a western audience...
Take that! From the wonderfully charming Maya, Mia, Edgeworth, and the titular Attorney himself, this Capcom classic has definitely cemented itself in the No Time To Grind repertoire of games.
@ Matt's bad takes https://twitter.com/Mega_Matt_EX Watch him play Stardew https://twitch.tv/megamattex Check out our website https://notimetogrindpodcast.com Or even our facebook https://www.facebook.com/notimetogrindpodcast And check out our Monster Hunter Rise pronunciation guidehttps://youtu.be/_PGu02oDs8w
Phoenix Wright: Ace Attorney - No Time To Grind Episode 83